Some folks may not be aware of the varieties that occur with the Aussie 2007 20 cents.
With regard to the numerals, there are 3 differences, some of which occur together, so in reality there are 2 coin varieties.
Wide and narrow downstroke of the 7: Round tip and square tip on the 2's: Short Tail and Tall tail on the 2's
The thick 7 only comes with the round tip and short tail while the thin 7 only comes with the square tip and long tail.
Some piccies follow for you to examine.
20c 2007 Obv Thick v Thin 7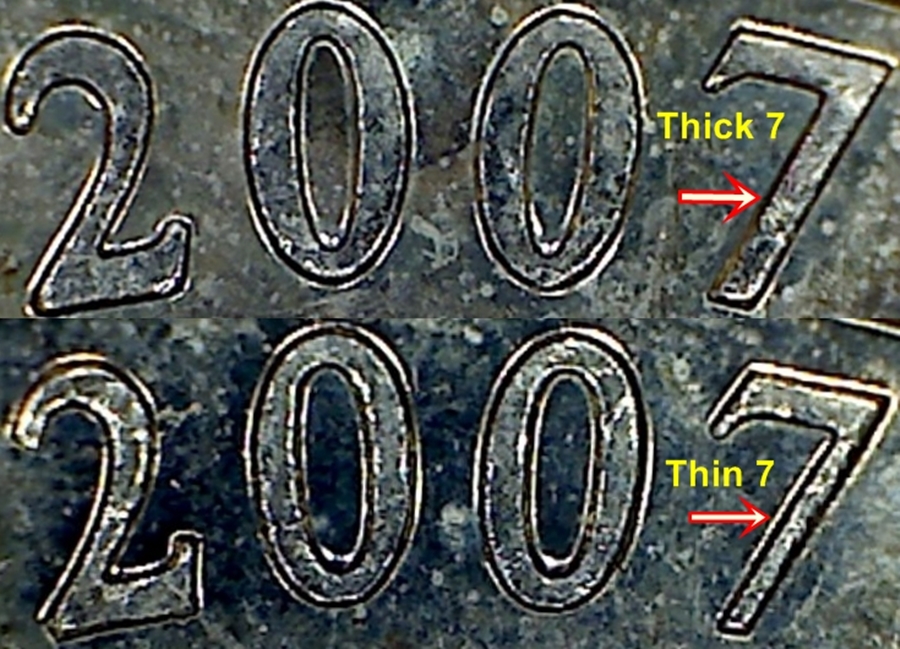 Thick v's thin, tips and tails comparison