Question: Is it still
Machine Doubling
, if it Tripled? (Ivan Baros Sr.)
Machine Doubling
is an alteration after a single strike, right after it happened. Because of loose machinery, the movement alters after the die rises, allowing a post strike event to alter the coin post strike.
So there is really no such thing as machine tripling. A single strike happens on each of Business strike coins.
Proof coins are struck twice.
If there is
Machine Doubling
on the first strike on a proof coin, the
Machine Doubling
is flattened by the second strike. So On a first strike on proof coin, if there is
Machine Doubling
, the
Machine Doubling
is flattened during the second strike on the proof coins, distorting the devices and is called, flat field doubling.
If
Machine Doubling
happens on the second strike. Then this will seen as the removal of the contour on devices, just like normal
Machine Doubling
. (flattening of that area affected, altering that shows on the affected edge of the device, making a 90 degree angle on that devices on the same side of the direction the
Machine Doubling
push happens, and is a reducing the size of the device.
So on the tops of the devices on your coin, the double movement is noticed because of the machine causing two directions of swing, making two lines to appear. But still is
Machine Doubling
on your coin. Also there is an issue of an extremely worn die coin example. If there were a doubled die on that side of the devices, (class 2 doubled die)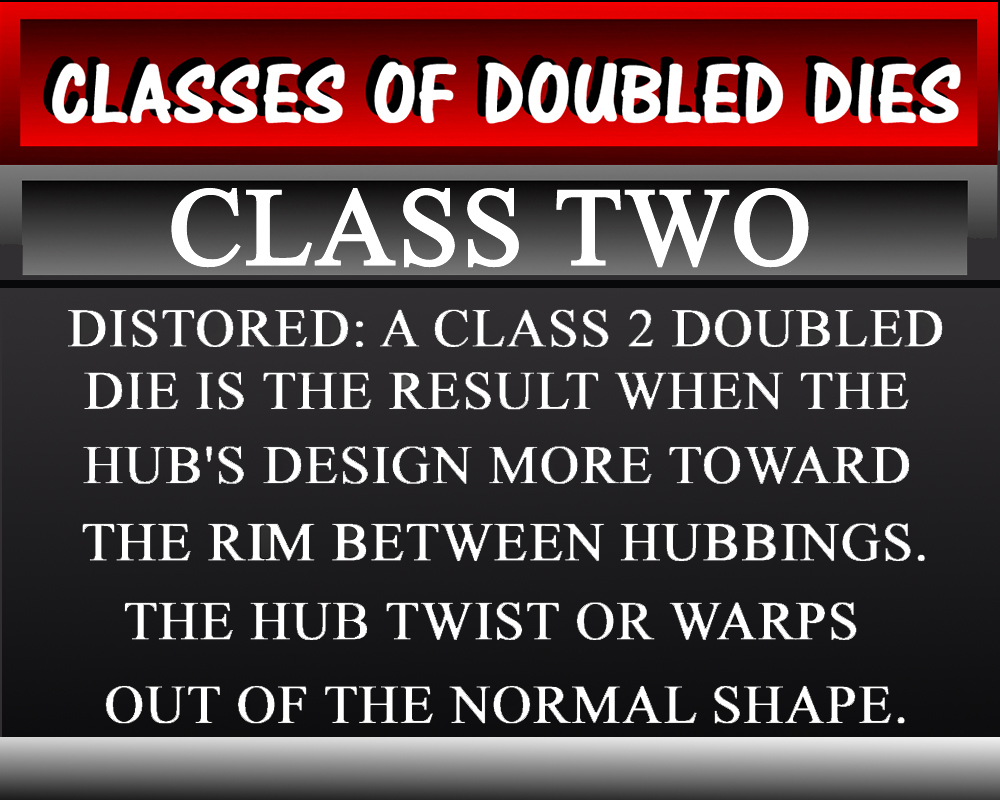 then that area would have been wiped off the coin with
Machine Doubling
after the strike.
The image area with face is probably channeling to reinforce the dies design, to enhance where the Master Hub is wearing away/swelling, and the design is loosing the freshness of the die on that area of the design.
The channeling is an incuse engraving on the die, making that area rise higher than the fields. That is what you are seeing on that area. All these events are die events, and not part of a doubled die. The
Machine Doubling
is a striking issue. (also no premium for this either)