The history of platinum coins actually go a bit further than the official Russian platinum coins.
The Spanish conquer of South America allowed Spain to pillage various artifacts, including gold, silver. Platinum was also found which was not commonly found in Western Europe. This was often a waste metal from refining South American raw gold. Counterfeiters of course were a bit smart enough to realize that the density of platinum is heavier than gold and this could be use counterfeiting purposes.
Early gold counterfeit coins were often gold plated platinum coins if not alloys. I believe I started a topic a while back suspecting that official mints were involved in the production of such coins. Gold plated platinum coins exist for British, French and Spanish coins. Not sure if any other do exist - have been trying to hunt them down but they have always been too pricey (and collectable)
The following is an example that I own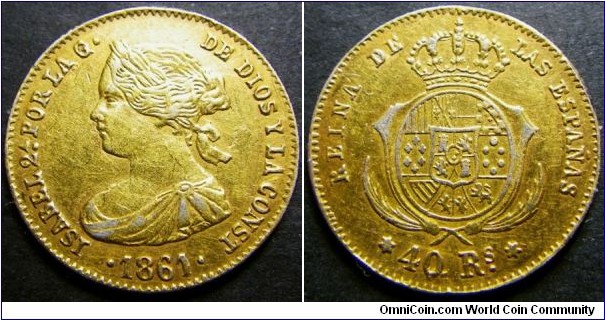 You can see some hints of the silvery section which is platinum. A normal tell sign of these coins is that there is often scratches for people to check if this is a gold plated platinum. This is no exception.
Although the lack of popularity was one of the biggest reason, the second biggest reason was because of the drop of platinum prices. Because coins issued in those era were valued by the precious metal content, this forced St Petersburg mint to stop production and recall platinum coins from circulation and sell the raw metal - which in turn depressed the platinum market price. The counterfeit gold coin that I own is a further proof of this as platinum was considerably cheaper than gold.
Edited by gxseries
08/08/2016 11:00 am
Report this Post to the Staff