It has been a while since I have posted pictures of this coin anywhere, so here goes.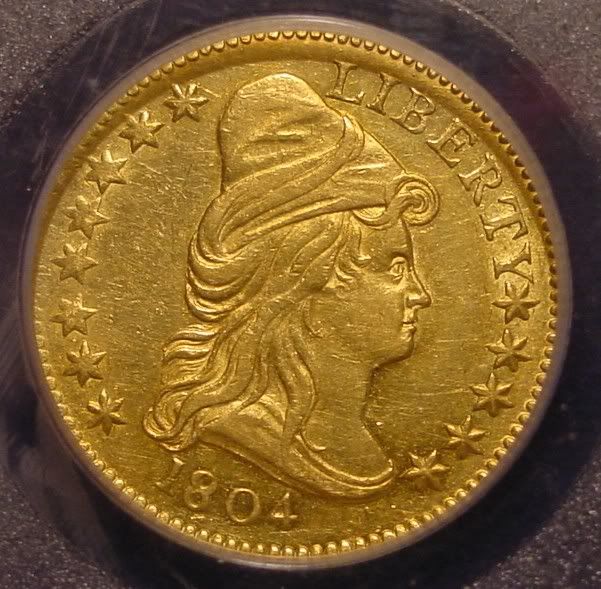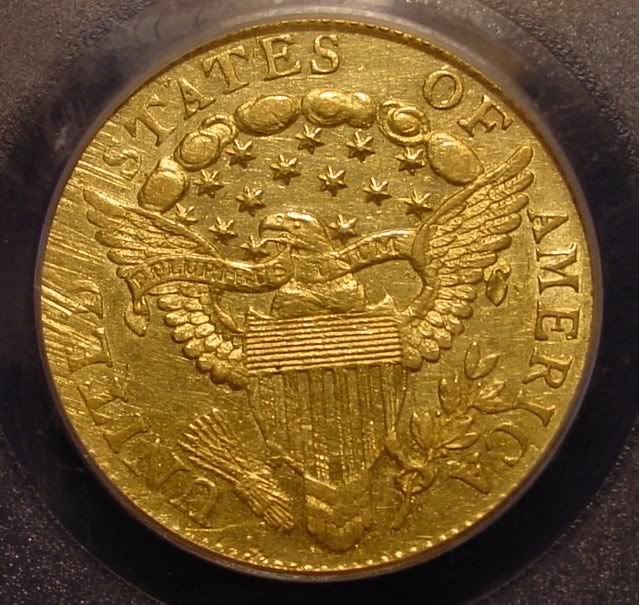 This was the first pre 1934 $2.50 gold piece I added to my collection. It took me a long time to save the money to get it.
If you get into forming an early gold type, which I'll warn you is very hard to do, you will find that the quarter eagles ($2.50) coins are toughest by far. Even if you have the money, the coins don't show up that often, not even at the major auctions.
It has been my experience that this design, the Capped Bust, Heraldic Eagle with Stars, is the most common type. That REALLY tells you something about how scarce these coins are.
The quarter eagle was the "misfit" denomination among the early gold coins. Businesses that used a lot of gold in their day to day operations preferred the $5 and $10 coins because they were less trouble to count. For the private inidividual, $2.50 was a lot of money and too much to be carry around on a regular basis. Therefore demand for the quarter eagles was low, and so were the mintages.