Seeing die wear appear on the coins will help you determine what to watch for on your next purchase. Note how TRUST on Lincoln Cents shows as an area to watch for on these cents:
On the EPU area you can see on the reverse on Lincoln wheat cents, what to look for as for die wear and how the devices are affected by die wear:
Proof cents also show die wear with just a limited amount of strikes But still show some die wear:
As the dies ages, the devices actually walk to the edge of the rim area. Note on these examples:
On the date area on Lincoln Cents there is a definite direction to look for die wear on this area of the date and mintmark area: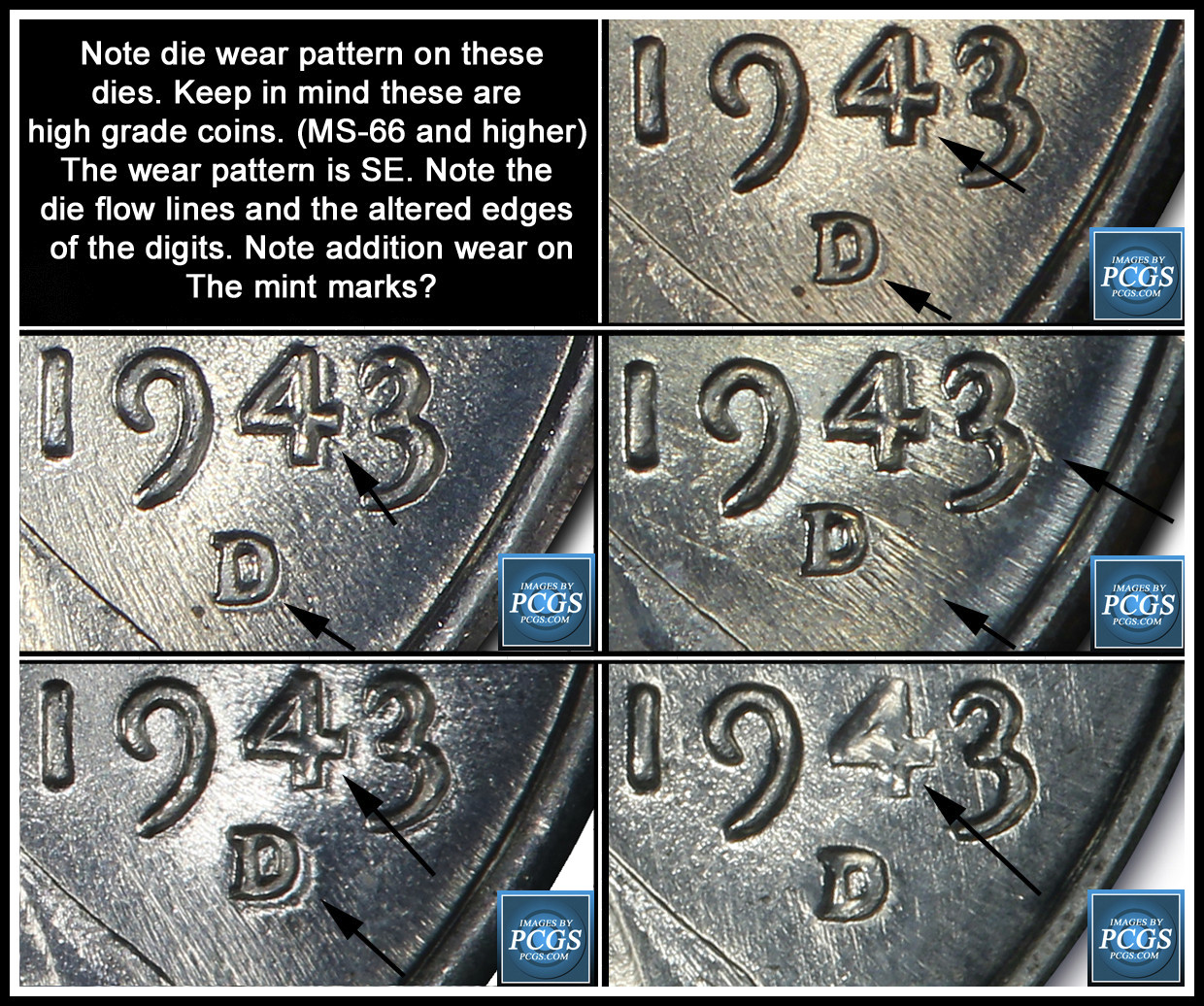 Die wear on the older Lincoln cents were a different issue. Normally the die wear is always in the same direction. From the center towards the rim direction with the dies devices wearing on the outside edges of the devices. But during the earlier years, there was an issue with the date wearing on the inside edges of the devices:
This made we wonder for years why this rule of die wear didn't apply. Then the other day it hit me. Those were the years with the larger rim on the outside edge of the cents.
But looking at die wear as a negative thing and lack of die wear as a plus, the fresher dies make the nicer looking coins.