As mentioned it is a VLDS die state, but also that year the Master Hub was also swollen. So it is normal to see the devices into the rim area. The Motto is showing the extreme die wear on the working die. This was fixed the following year with the creation of a new, Master hub die that was created.
How bad die the dies that made it to the VLDS and later dies get that year?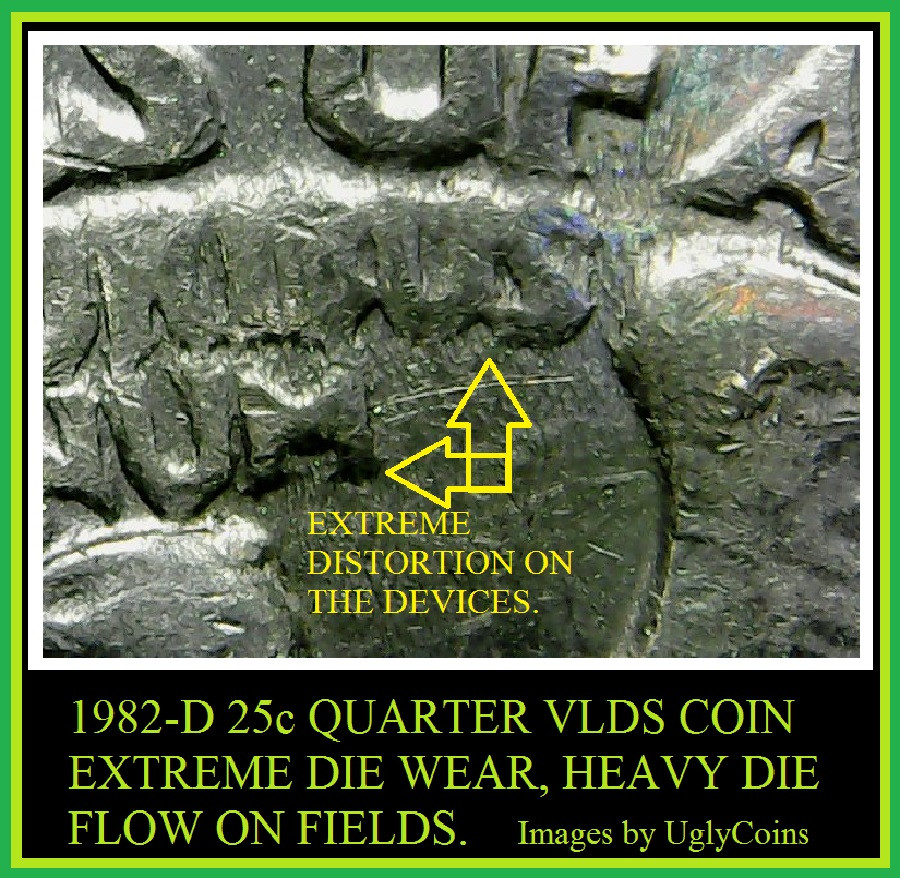 These are just die events when it comes to die wear. So they are common. Not a doubled die. Common this year for the 'Swollen hub issue, even on proof coins)
CoopHome
:
Why are the 1982 quarters designs larger than the 1983 quarters?
Swollen master hub issues on the 1982 quarters
Edited by coop
11/25/2022 1:20 pm
Report this Post to the Staff