Also look for the markers first on coin and trying them to a doubled die, it not the correct way to find varieties. Because the dies go through the same thing over and over, the same areas can have the same markers,
but not be on the correct die
. Learn what to look for on hub doubling first. I posted an image of the dates on how to spot the hub doubling on them: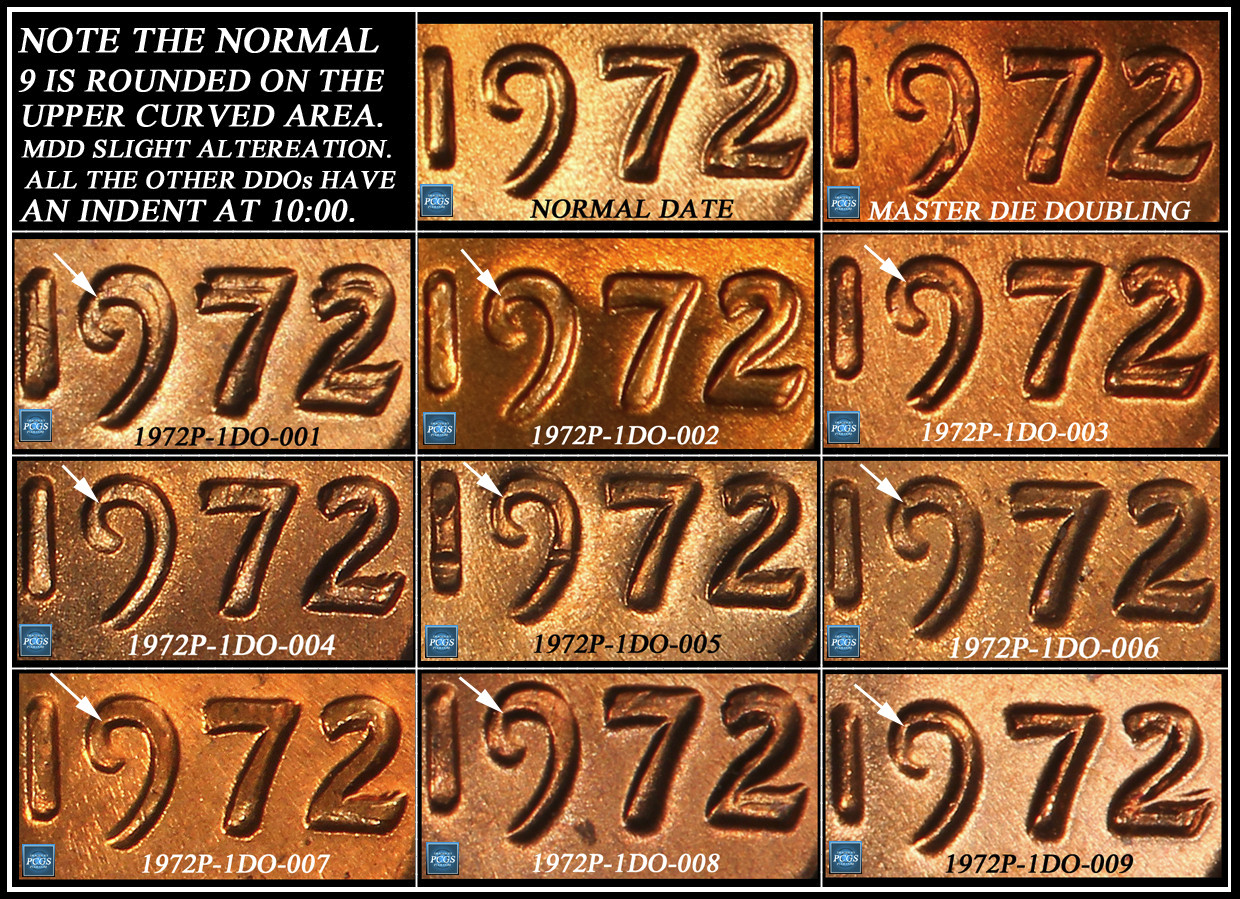 Note the arrows on the images on the '9'. That is the best place to start. That will help you find the big ones. But some of the DDOs are on the Master die doubled examples on 1 Philly and most of the Denver dies. So you need to look at each area of the coin to see what the doubling looks like. Start a new thread and ask:
How can I identify a 1972 doubled die
and I'll add some images for you. Knowing where to look for a doubled die will help you to ignore the many machine doubled examples as the hub doubling appears on certain areas of the devices.