All damaged coin. Soon zinc rot will make these coins totally go away in time. The best thing to do is to spend them. So what does a clip on a coin look like? Lest look at the process:
The stock metal is punched out to create blanks
The blanks are run through a setup process adding a proto rim on the blanks.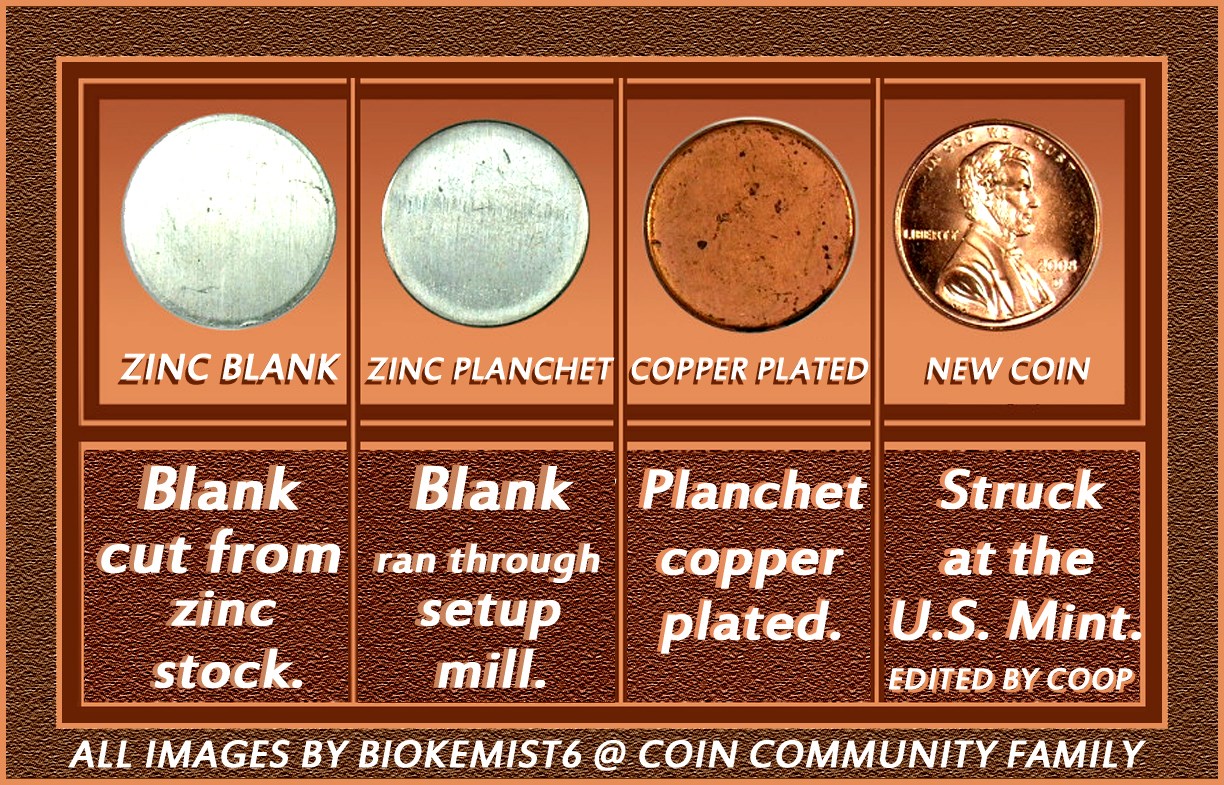 If during that cutting of the blanks are miss threaded, the metal maybe restarted and cut a blank that was over an edge, over previously cut area on the metal:
Not the cut areas. One has a straight clip because it was over the edge of the metal. The other one has a cut out area, that would match a cut area of a normal blank. But because this was already cut, that area is missing.
It is like using a paper punch to cut on paper. You have a round punch out. But if you cut again on that cut out area, the second punching will not be round, but missing part of the area. Just like the blank above.
A normal coin strip would look like this:
So how do the missing parts happen?
Note the different clips that could happen.
Single curved clip:


Very small single curved clip.

Double curved clips:



Triple curved clips:



Straight clips: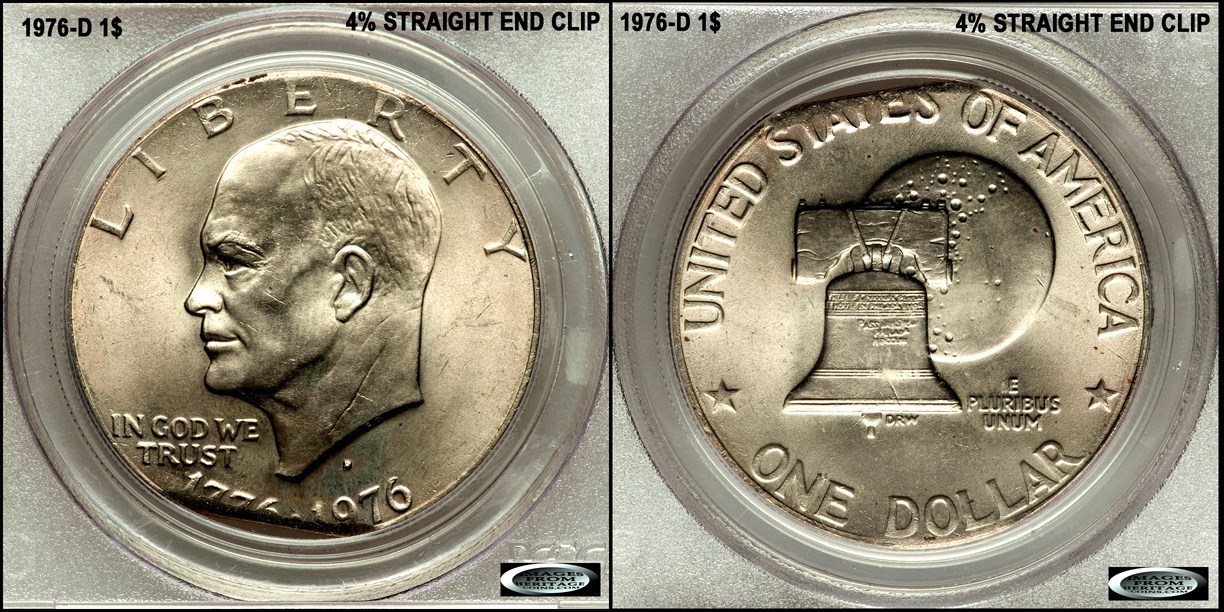 Note on all of these the missing area where the clip is present, a normal coin will fit into those areas. On your coins they are not able to have a coins edge fit into them.
CoopHome
: Clips
Edited by coop
10/20/2019 6:29 pm
Report this Post to the Staff