The reason there is no premium is this:
The is a MAD coin, (Mis-Aligned-Die) but it is not showing the devices falling over the edge of the coin. On a Premium MAD coin, this is seen on them:
The Hammer die (reverse) was not exactly over the Anvil die. (obverse) When these happen when they are too far out of alignment, the die will rub on the edge of the collar. This will cause the outside edge of the die to be altered. The die starts strike coins showing die attribution. What does that look like? That means the edge of the die will start removing part of the outside, then the rim, and then part of the devices on the die. When noticed, the die will be retired as it is out of specs.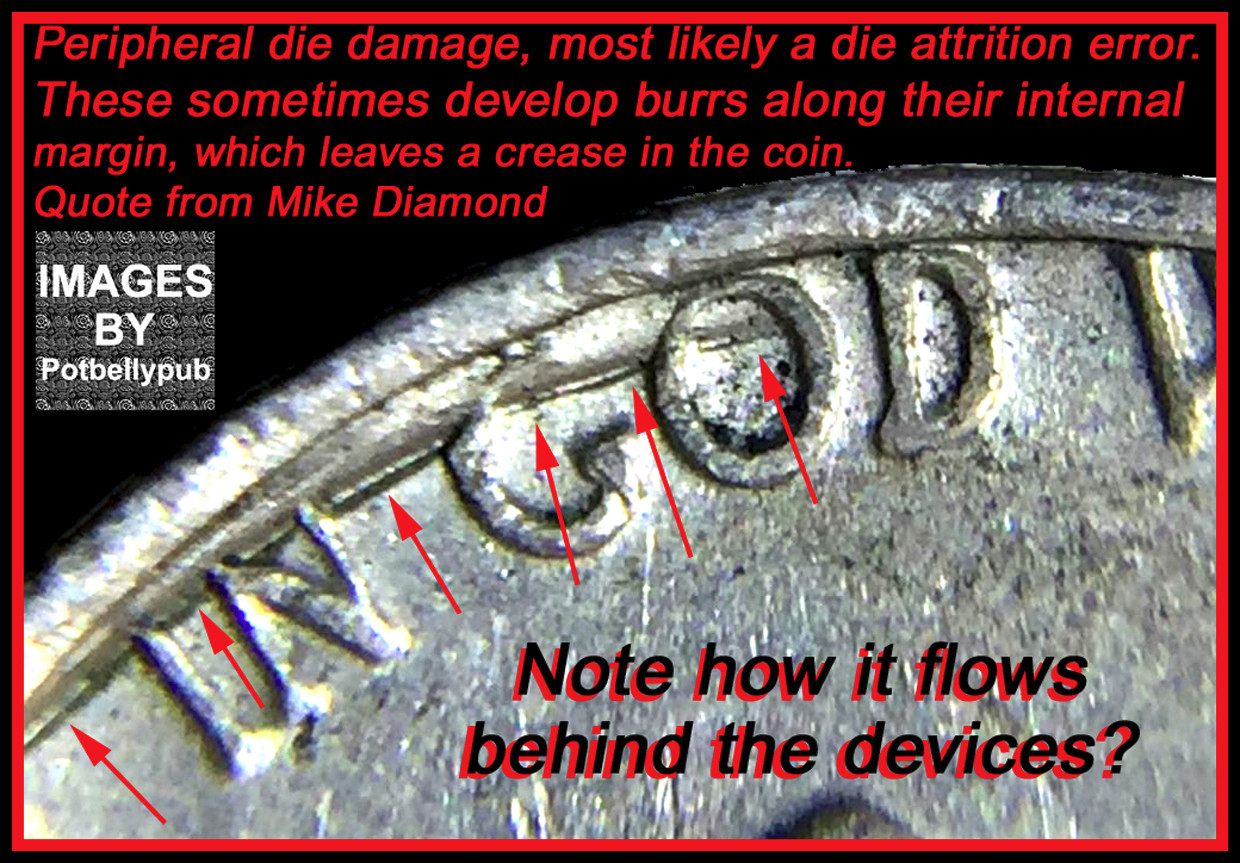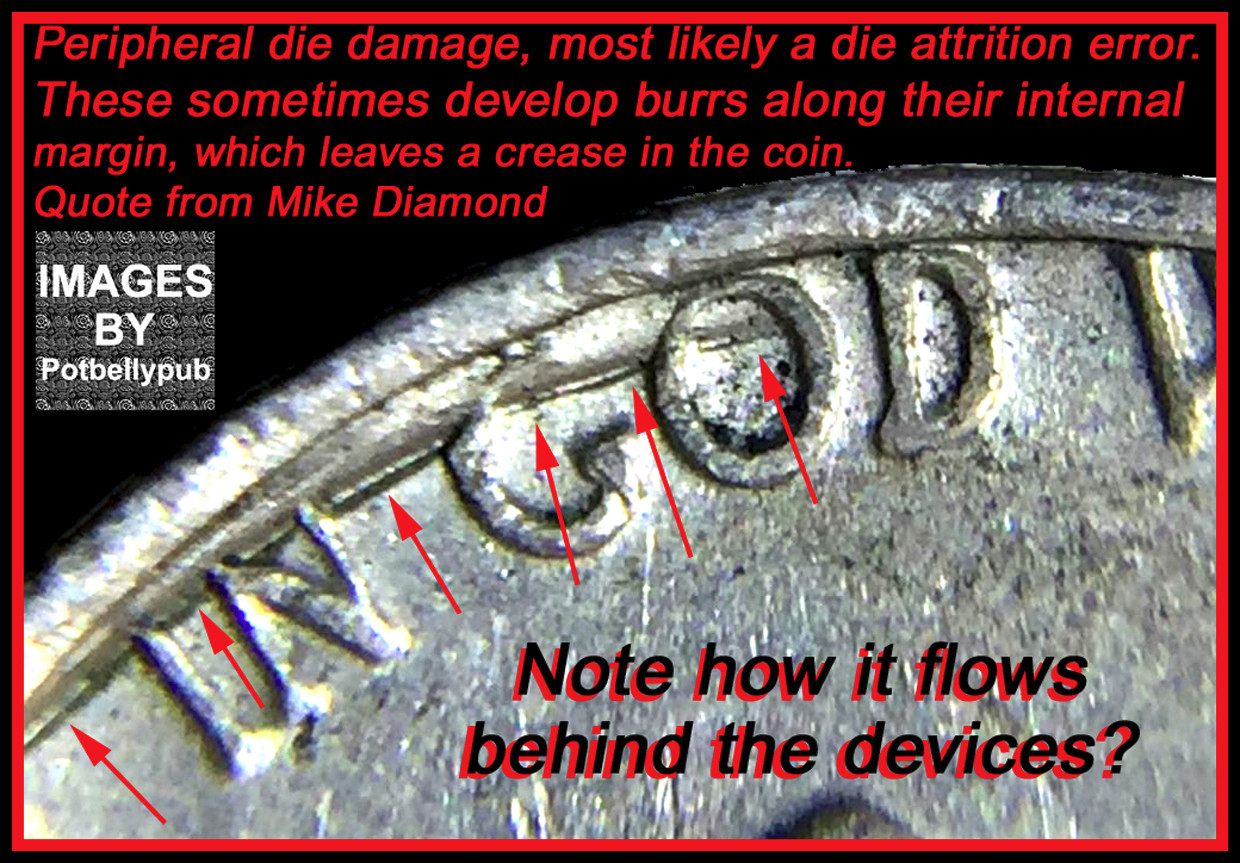 CoopHome
:
MAD coins leads to die attrition damage to the die